The Olympic war
Olympic Games on the border of a conflict zone. In 2007 – when Russia was awarded the Games in Sochi – this statement was even truer than it is now. Abkhazia
Abkhazia General map was still in the tongue-twisting position of being facto independent but de jure Georgian territory. In August 2008, however – while the then Prime Minister Putin, US President George W. Bush and other heads of state enjoyed the Beijing Olympics – Russia and Georgia declared war on each other. Some expressed outrage, saying that this violated the Olympic Truce, which calls for a global cessation of hostilities during the Games. Less than a month later, Russia recognised Abkhazia and South Ossetia as official, de jure and de facto countries. Nicaragua, Venezuela, Vanuatu, Nauru and Tuvalu followed suit shortly after.
The Olympic Games in Sochi no longer bordered a conflict zone.
The Olympic Games in Sochi no longer bordered a conflict zone – the North Caucasus aside. Problem solved? Such a direct link has never been proven. The Olympics had already been awarded to Russia after all, conflict zone or not.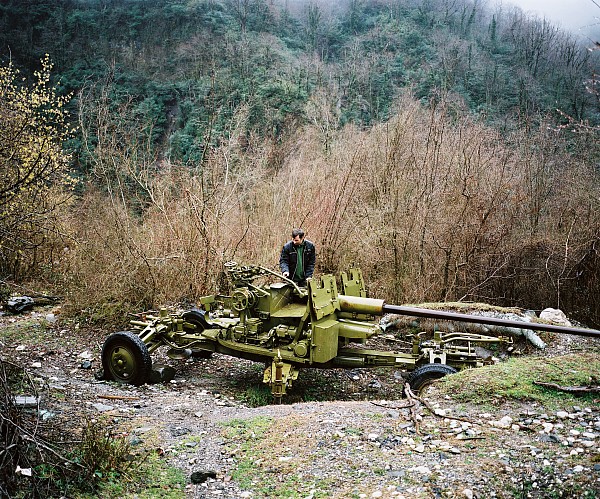 Georgian weaponry in Abkazia, remnants of the 2008 War. Kodori, Abkhazia, 2010.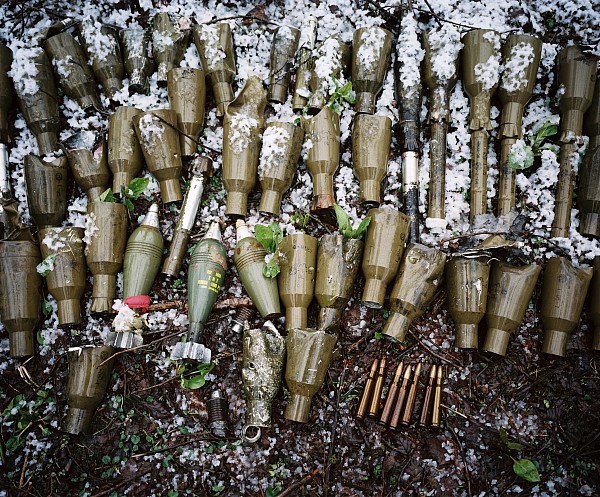 Over the past decade, the English NGO Halo Trust has completely cleared Abkhazia of mines and loose ammunition.. Kodori, Abkhazia, 2010.
Game of cat and mouse
Abkhazia has been a viable country since the first war in 1993.
The war was the result of years of mutual irritation. Georgia
Georgia Under its revolutionary president, Mikheil Saakashvili, wanted independence, a seat in NATO and even European Union membership. Russia, however, still regards the former Soviet Union as its natural sphere of influence. The Baltic states may have been relinquished, but the others are expected to fall in line. Russia sees itself as a big brother, a father figure even in relation to its former vassal states. For an energetic and ambitious government such as Saakashvili's, this was a dramatic, old-fashioned and outdated way of thinking. It would consider nothing less than an equal relationship with Russia. But decades of hurt and resentment in Georgia meant that Russia could do little right. In the year prior to the war, the airspace above Georgia was a game of cat and mouse between Russian manned and unmanned military aircraft and Georgian rockets. In the North Caucasus, Russia assembled troops and held exercises for land invasions. One of Saakashvili's main agenda items was the reintegration of three areas lost in the 1990s: Adjara, Abkhazia and South Ossetia. Adjara, the region around the port city of Batumi, was quickly regained. The corrupt local ruler immediately flew to Moscow. But South Ossetia
South Ossetia – a patchwork of Georgian and Ossetian villages, peacekeeping troops and complex family ties – and Abkhazia were not quite as easy. Saakashvili transformed the few villages over which he still had control in the republics into Georgian model villages, generously assisted by a variety of international NGOs and donors. New schools and banks with ATM machines were built, non-corrupt (traffic) police were installed and pensions and benefits were paid on time. That was all expertly destroyed, during and after the war in 2008. Out of the conflict was born South Ossetia, a completely unviable republic of less than 60,000 inhabitants, separated from Georgia by fences and barbed wire. Abkhazia [meanwhile] has been a viable country since the first war in 1993.